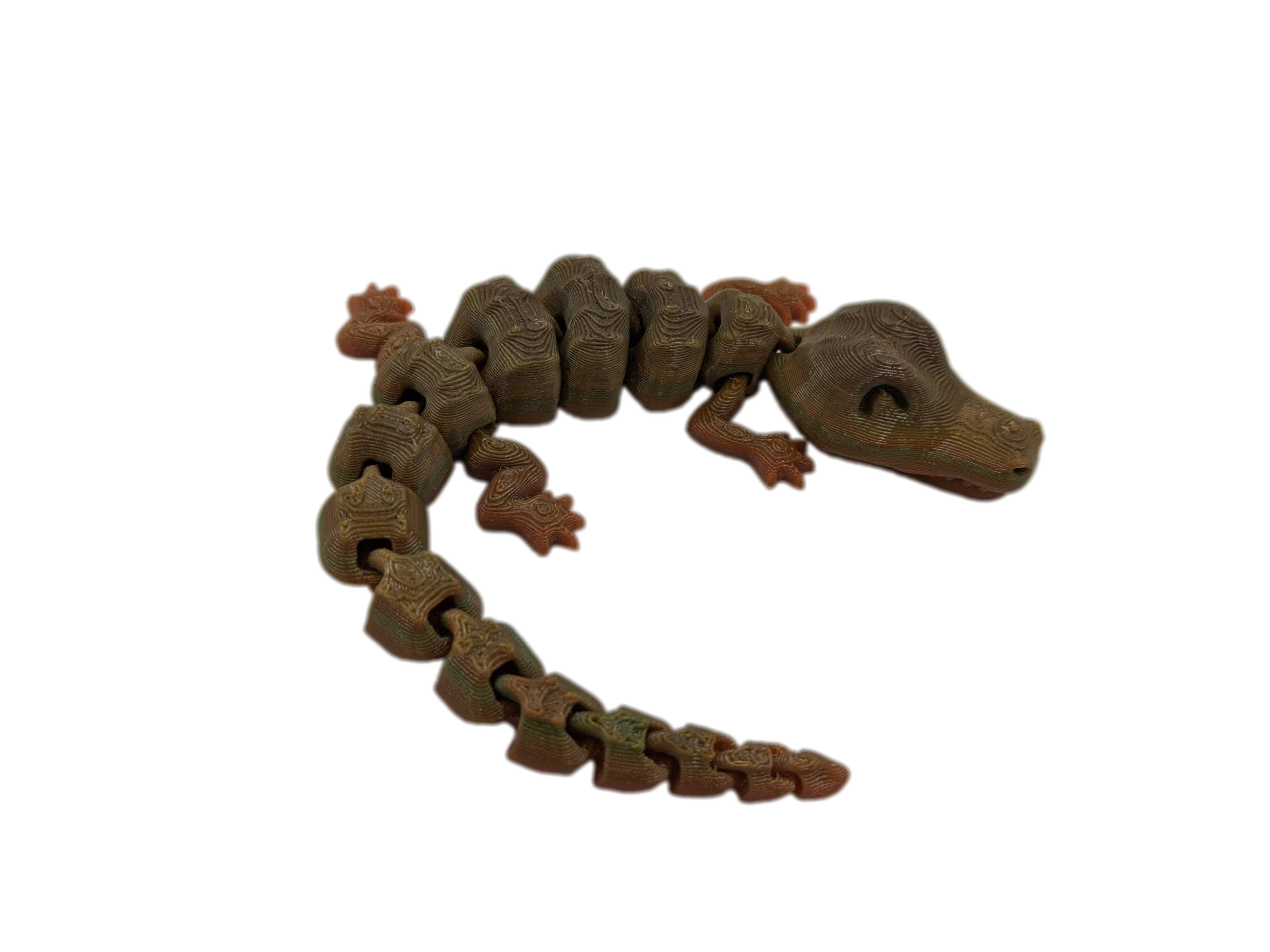 Articulated Alligator
---
This toy is fun and extremely satisfying to move around. Each segment individually moves making for a great tactile experience. 
This product is manufactured under license with McGybeer and serves to support future designs. 
You can purchase his STL here if you wish to make your own version.
We are offering this product with a Mystery Rainbow option, We will print this with special filament that changes colors as it prints, this means that every print will be unique and we can not guarantee any specific color combinations.
Looking for a different color available on our website email us  Support@laserbear.net
Choking hazard age recommendation 8+