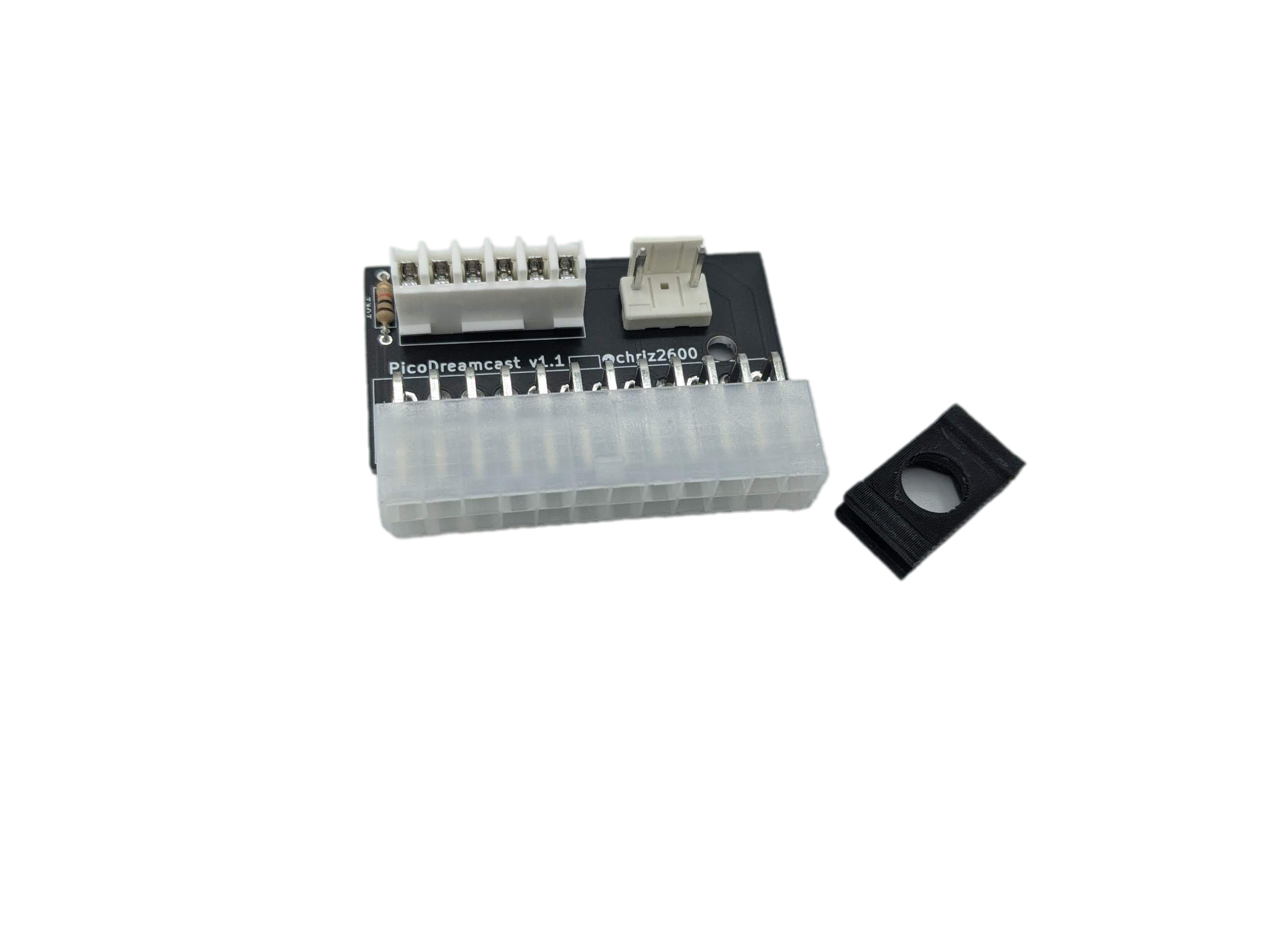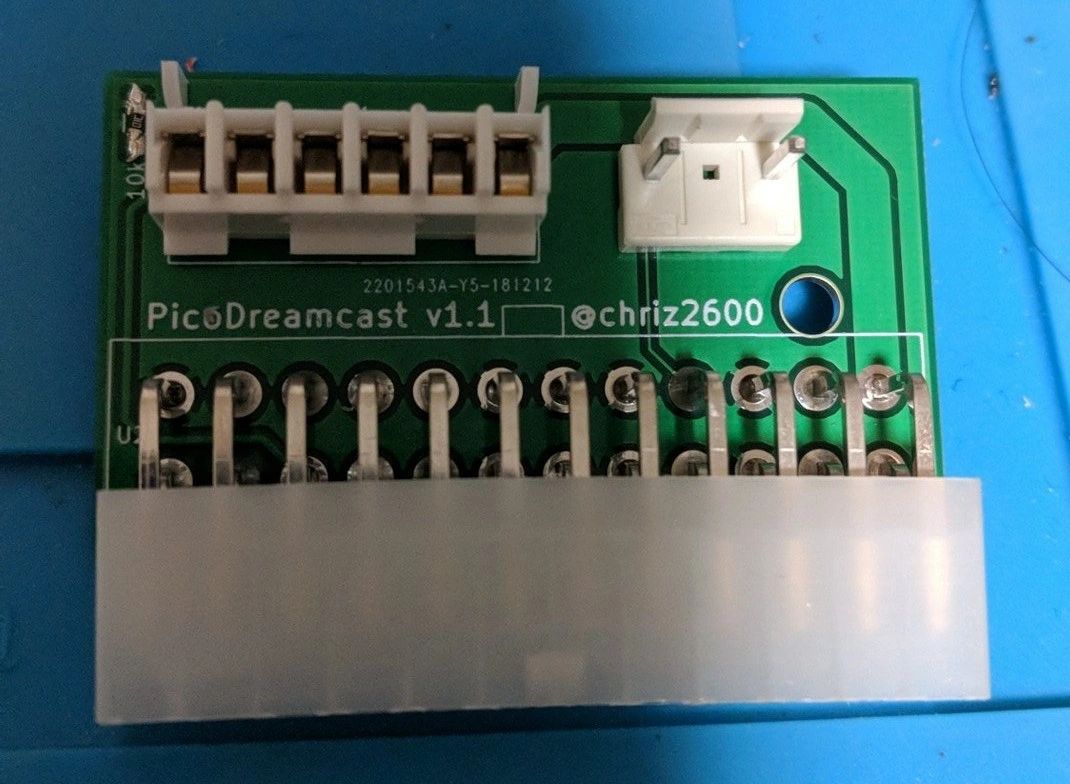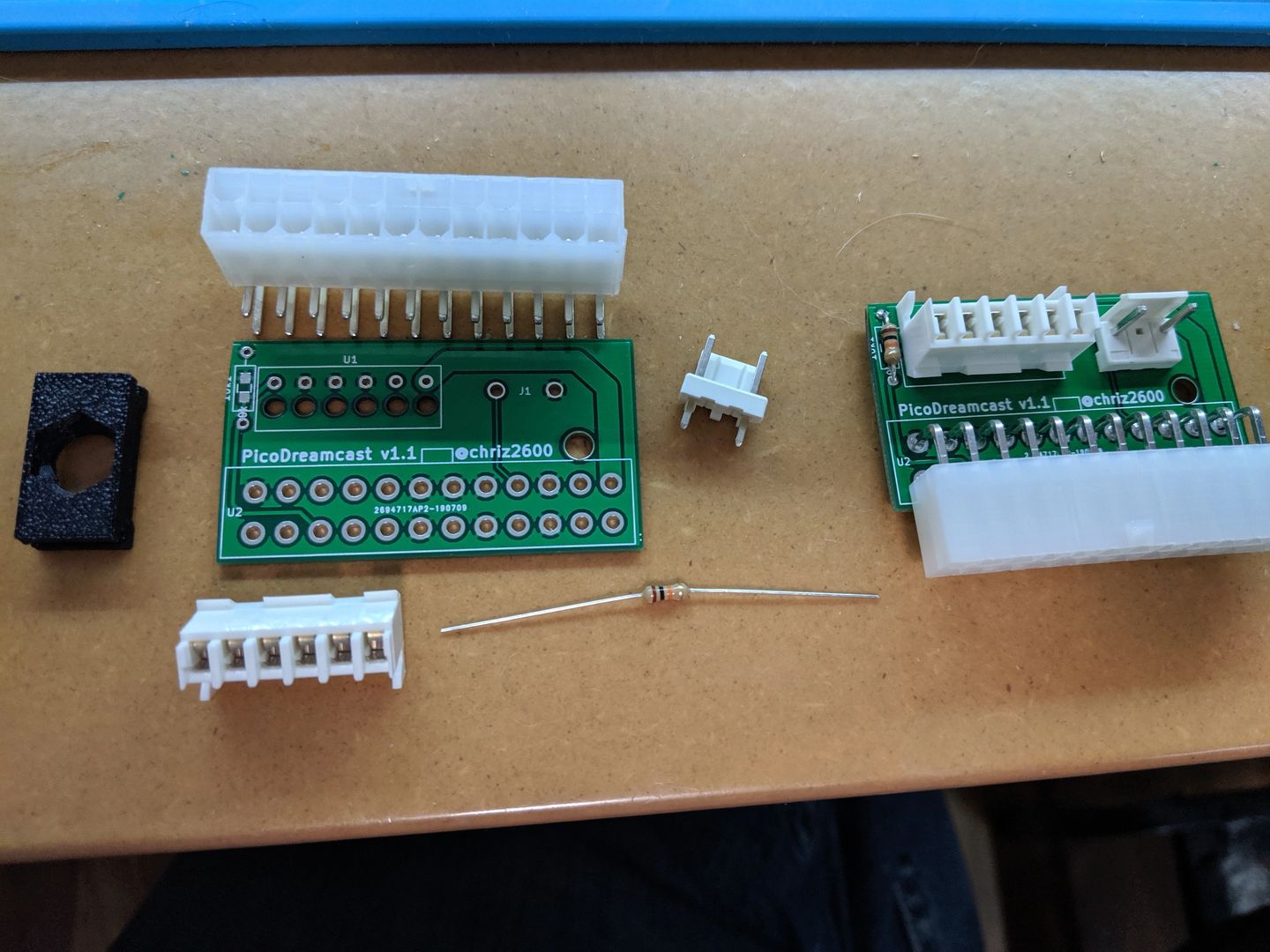 Pico Dreamcast v1.1
---
This project was created by Chriz2600 the project is open hardware and all files to produce your own can be found here:
github /chriz2600/PicoDreamcast
This allows you to easily replace your Dreamcast PSU with a PicoPSU no soldering needed.
For more information look up PicoPSU mods for the Dreamcast on google.
I will also include a 3d Printed back cover for the power port that will place the power port inside of the original power plug slot.
You will need to supply your own PicoPSU and an external 12V power brick. I recommend getting an official PicoPSU rather than a clone. As for a brick I have had good luck with the PWR+ line of bricks.
You shouldn't need anything bigger than the 80w PicoPSU and anything stronger than a 12v 5a power brick.
Laser Bear Industries is not responsible for damages caused by this modification.
Now we are offering a kit to build your own PicoDreamcast board, this kit will require only basic soldering skills as all components are through hole on this kit. The kit includes the PCB, Connectors, Resistor, and the printed rear panel cover. You must supply your own PicoPSU and external power brick just like the assembled unit.
Recommended PicoPSU and the Recommended Power Brick:
*Amazon links are affiliate links