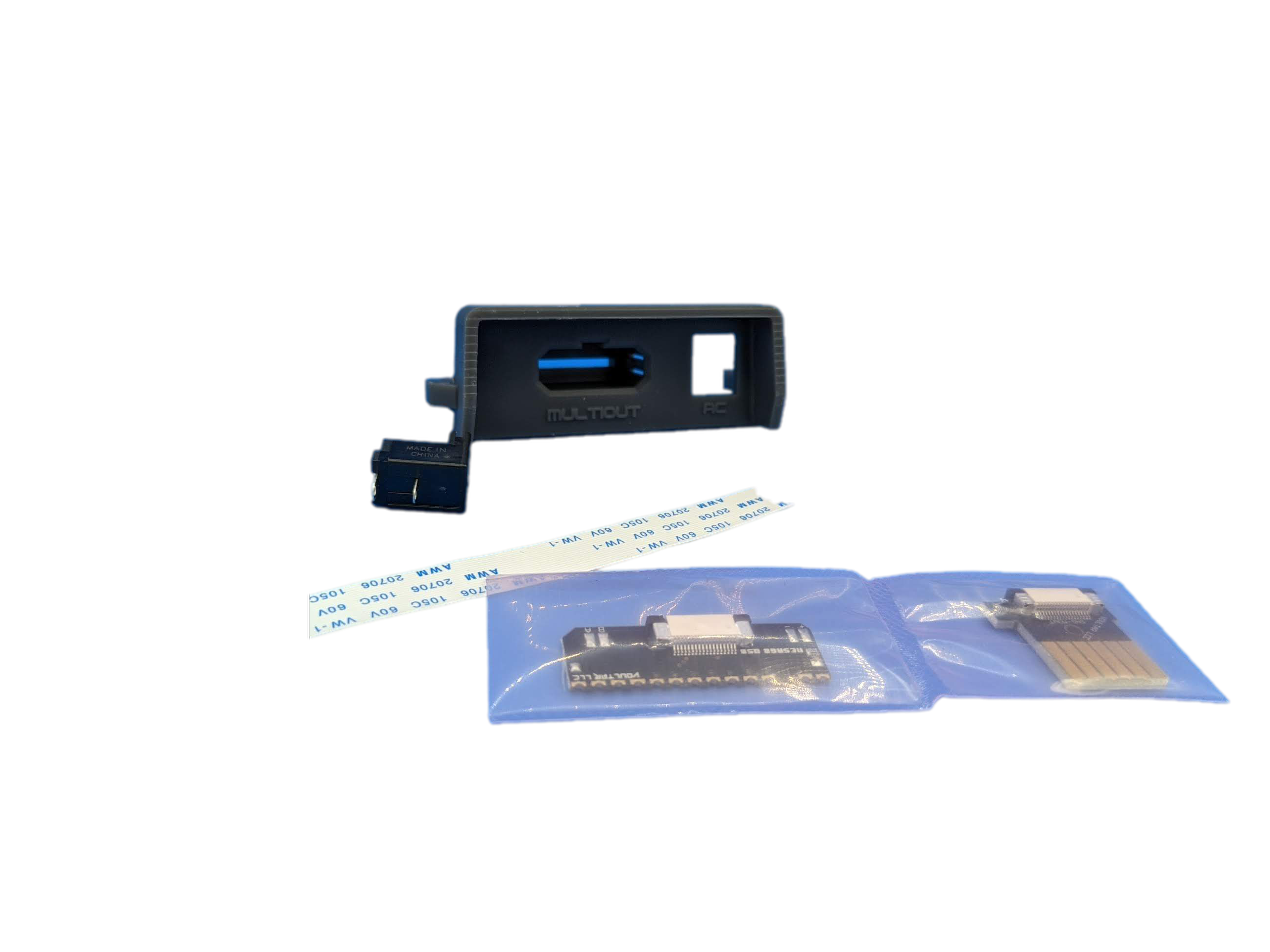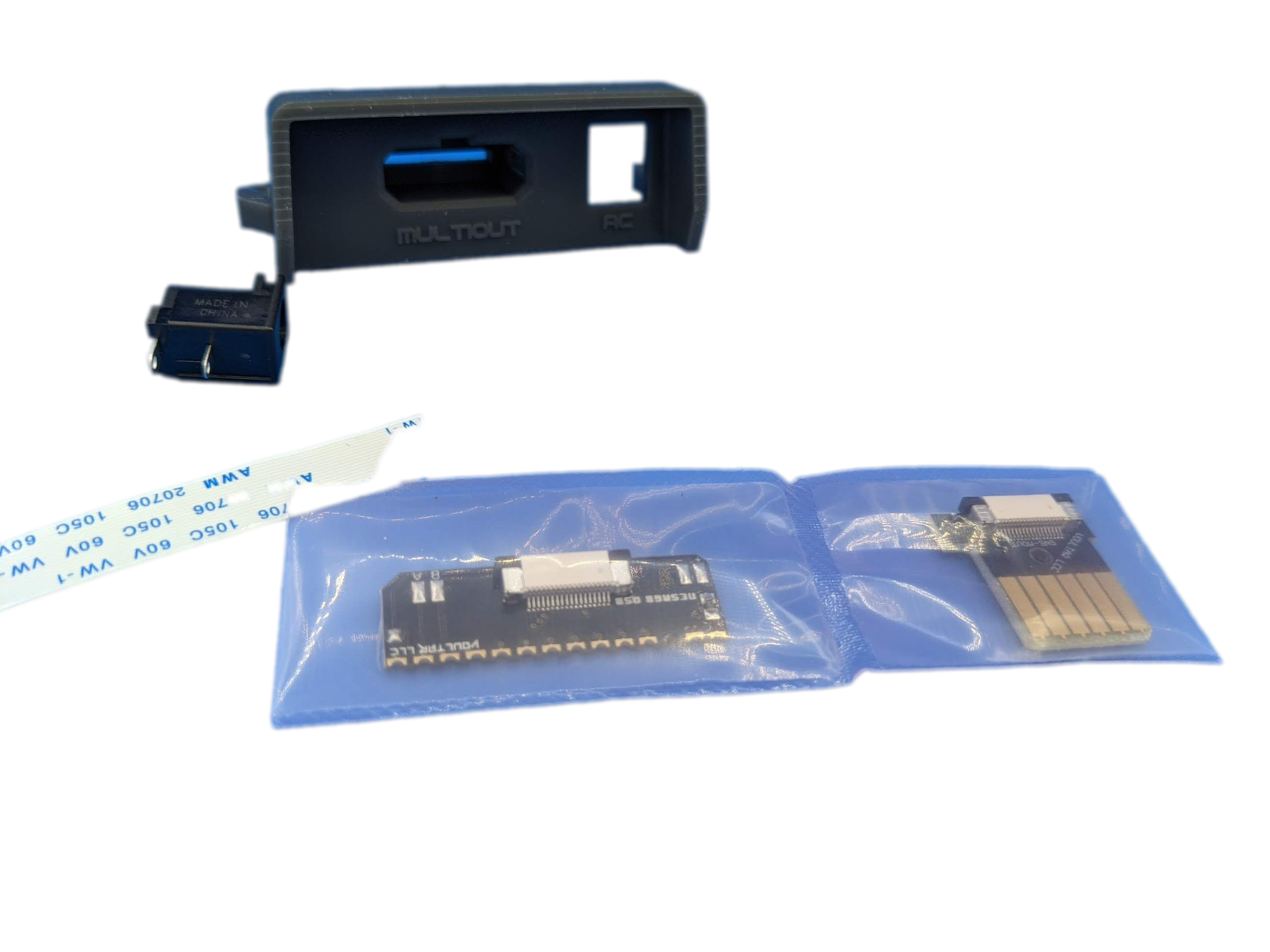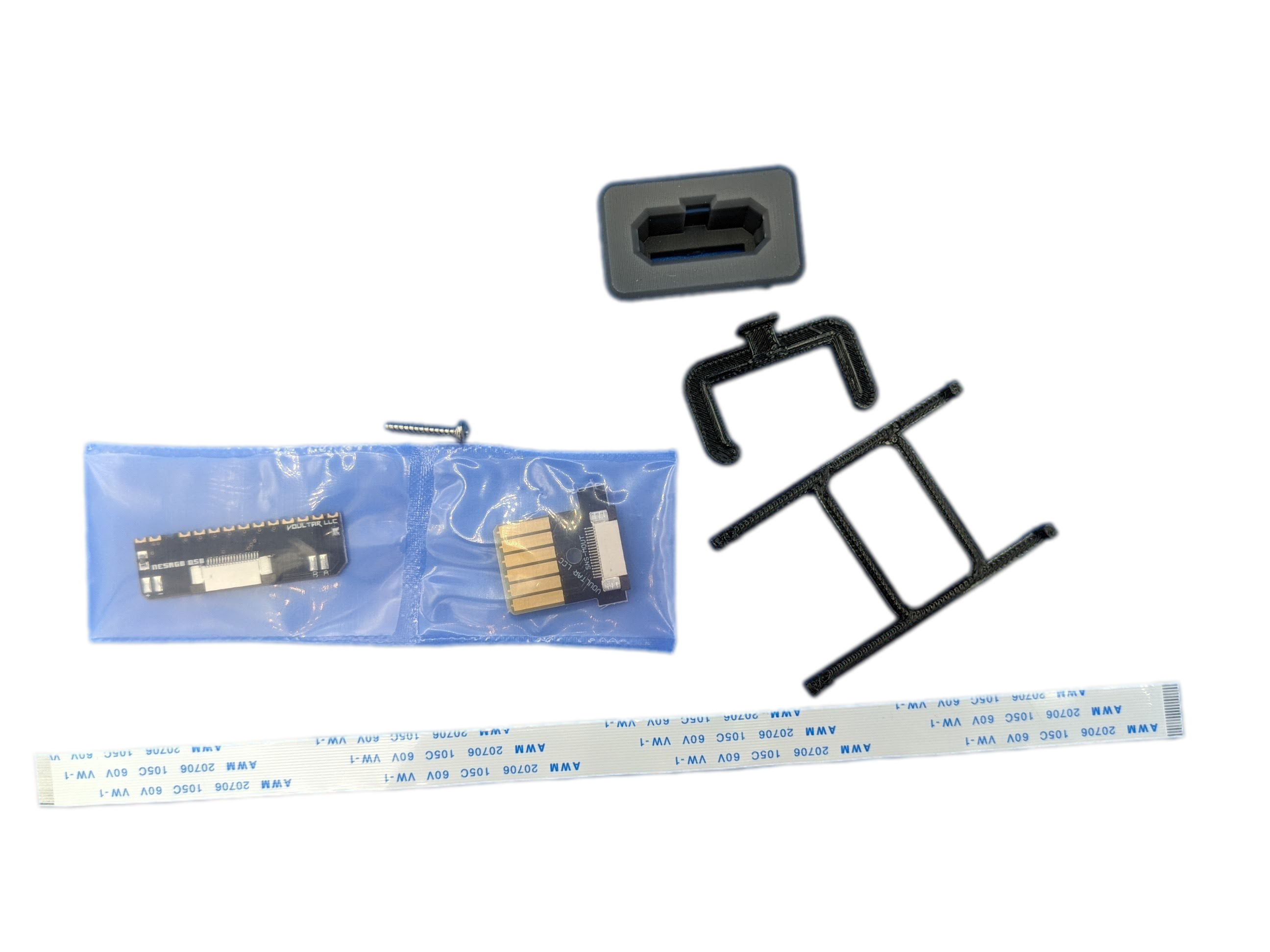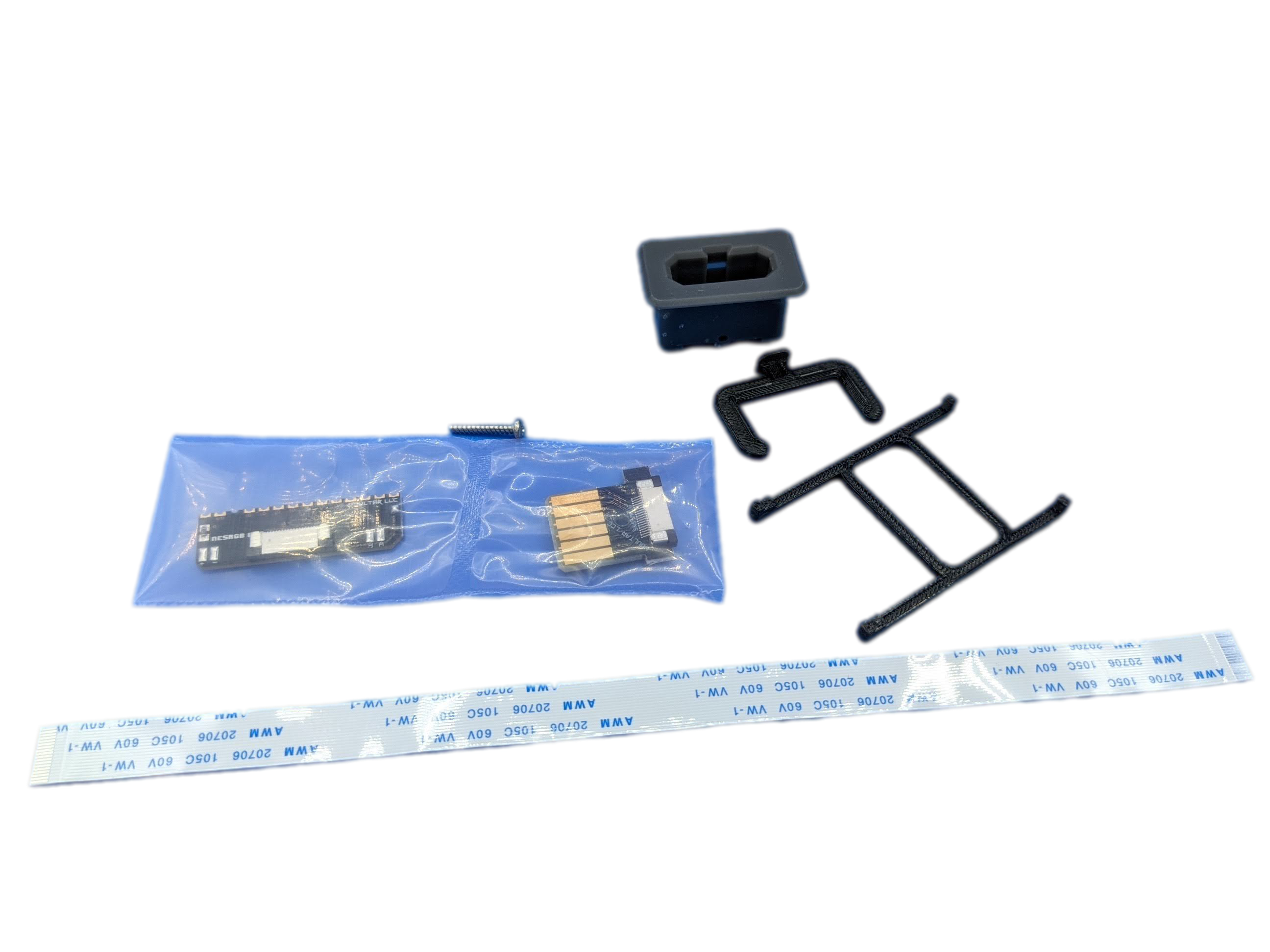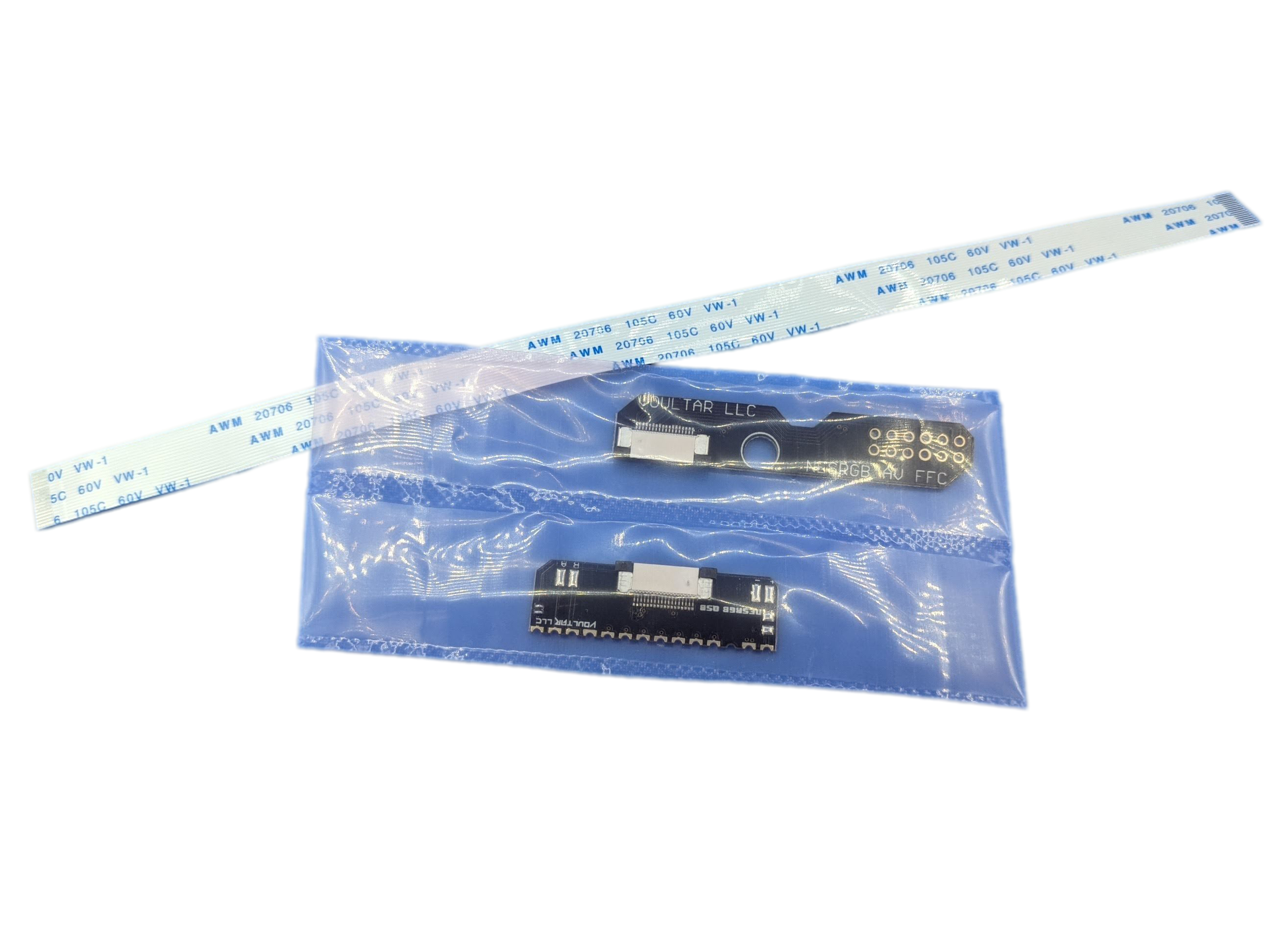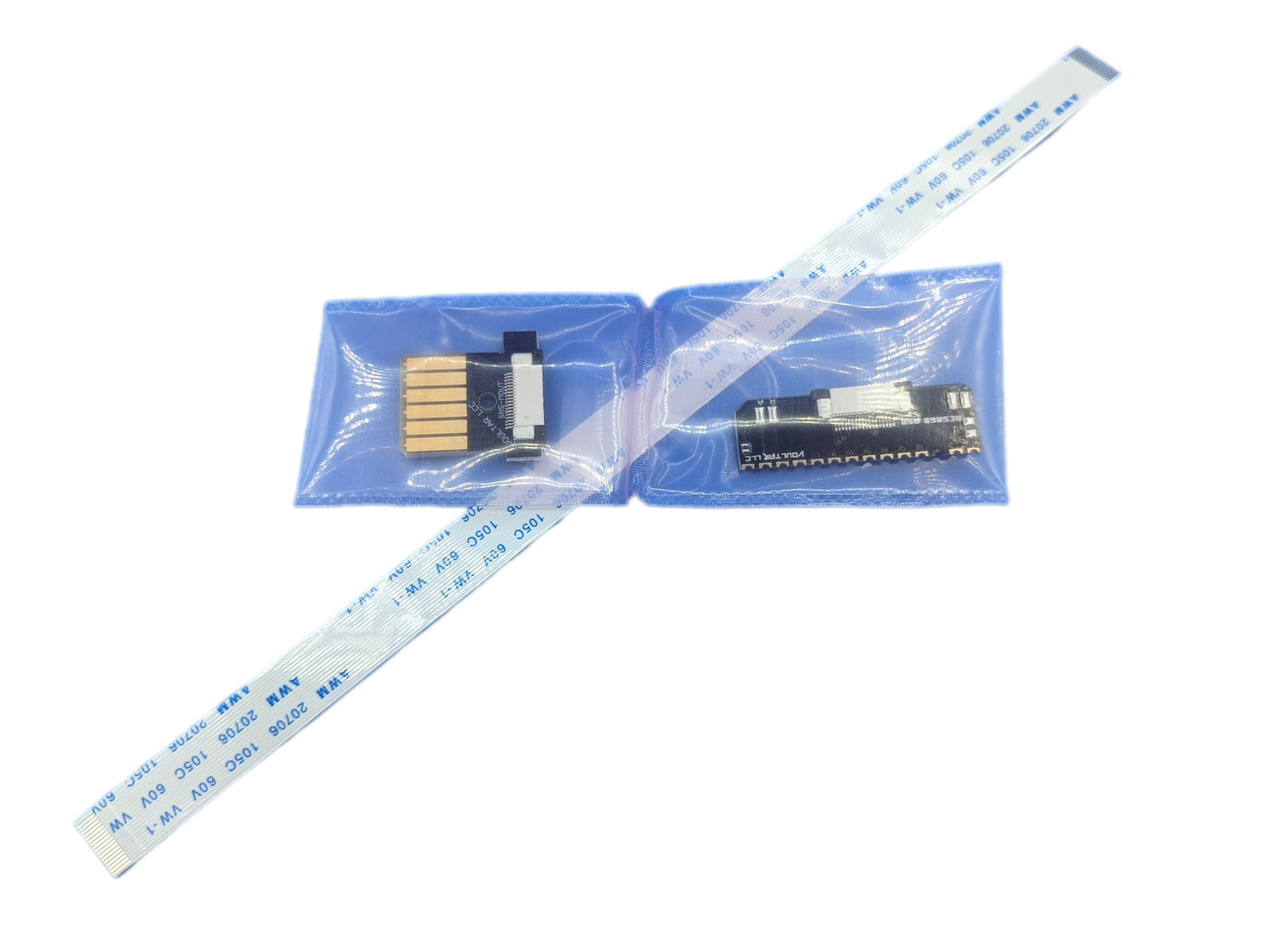 Voultar NESRGB QSB FFC Kits
---
Voultar NESRGB QSB FFC Kits
We have teamed up with the great Voultar to bring you a new mod for the NESRGB. Using this Quick Solder Board(QSB) you can quickly add a Flat Flex Cable(FFC) port that makes installing video out via a SNES style Multiout extremely easy. No more individual wires.
Voultar engineered this kit to give the best quality video output, care and attention to the smallest of details on trace routing means this board performs better than even the individual wire methods of the past.
As always we highly recommend Voultar if you need some mod work done!
We are offering extremely high quality resin based prints to go with these boards. The boards are also sold separate for use in existing Multiout or self printed parts.
There is a Jumper on the NESRGB QSB that enables audio from the NESRGB, this should be bridged for audio on Top Loaders and Front Loaders, it should be left open if installing on a AVFamicom,
Kits are Supplied with the following:
Top Loader Multiout Full Kit
Resin Printed Multiout Rear Panel

5.5x2.1mm Power Barrel Jack

200mm long 18pin Flat Flex Cable
Front Loader Snap-in Multiout Full Kit
Resin Printed Snap in Multiout body

200mm long 18pin Flat Flex Cable
Voultar Multiout NESRGB QSB FFC Kit
200mm long 18pin Flat Flex Cable
Voultar AV Famicom NESRGB QSB FFC Board Kit
200mm long 18pin Flat Flex Cable
On the AV Famicom there is an additional step you can take to remove jailbars from the image. There is a flaw in the grounding and a guide can be found
here